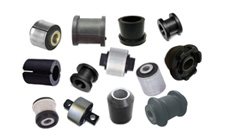 Rubber Bushes
We are professional Rubber Bushing manufacturers and factory.We can produce Rubber Bushing according to your requirements.More types of Rubber Bushing wanted,please contact us right now!
CS Rubber Products company is a professional rubber bushing manufacturer in China
.
The rubber bush is a kind of vibration isolators,it also be described as a flexible mounting or antivibration mounting.they are primarily used for industrial equipments and automotives(vehicles).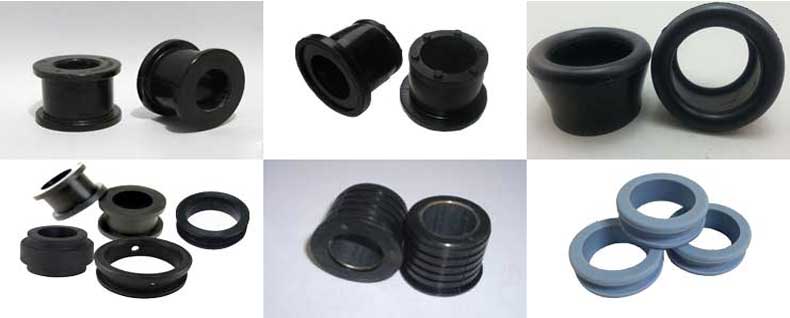 Custom Rubber Bushing for industrial equipments:
Rubber Bushings can absorb shock and reduce vibration for the euipments, we aways produce this bushes according to custom request.Please contact us, we will do our best to satisfy you.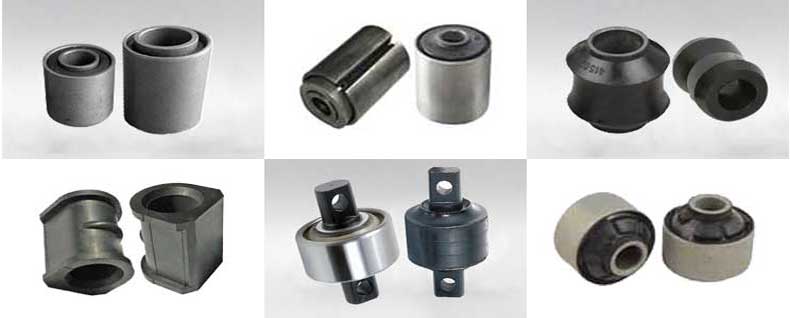 The bushings are used widely in suspension systems of the vehichles,to reduce the nosie and shock on the chassis of the vehicle.According to where the bushinges used,the following are CS Rubber company providing
1)Control Arm Bushing:
Control arm bushings-between the control arm and the frame of the vehicle-plays an important part in the vehicle's suspension system,they are not only reduce the vibration and noise between the wheels and frame,but also important for affecting tire wear and controling tire on road.
2)Suspension Bushing
3)Sway bar bushing
The sway bar bushing is also called Stabilizer Bushing;
4)Spring shackle Bushing
5)Leaf Spring Bushing
6)Strut Bar Bushing
Materials: different kinds of rubber, such as NBR, SBR, EPDM, SIL, etc.
Colour and size: any color and size.
Logo & Printing: according to your request.