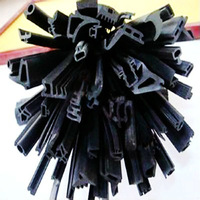 Rubber Extruded Parts
CS Rubber is a leading manufacturer and supplier of all kinds of custom rubber extrusion profiles,extruded epdm profiles,silicone rubber strips,neoprene extrusion seal strips,rubber and silicone tubings etc..Any needs please feel free to send email to us.
There are wide variety of extruded rubber profiles used in almost every industrial application for sealing,gasketing,shock absorption,fluid transportation and other purposes.
The rubber extrusions and silicone rubber strips are available in various compounds and styles to meet specific requirements in different sizes,tolerances,cost and performance. Some extruded rubber products we made for our cutomers are as follows:
CS Rubber Products Co.,ltd is one of top reliable silicone extrusion and rubber extrusion companies in China.Since 2005,our company has been focusing on improving our quality management systems from designing,developing and manufacturing,and continue improving our manufacturing capacity.With more than 15 years rubber producing experiences,now has domestic advanced three compound extrusion lines and single extrusion lines and rubber corner splicing machines to produce many kinds of rubber and silicone extrusions for our customers.
Product Forms & Shapes
We manufacture a full range of rubber and silicone extruded profile shapes,we don't have stocks for the rubber extrusions and any other rubber products,we produce all the rubber strips and silicone extrusions according to customers' orders.and most of the shapes and sizes are made according to our customers request.the extrusions shapes are including as bellow but not limited to,
| | | |
| --- | --- | --- |
| half round rubber extrusion | square rubber seal strip | Triangular Strip/Cords |
| D Shaped rubber seal Strip | Misc. Strip/Cords | Rectangle rubber extruded |
| U shaped rubber seal strip | H shaped rubber seal strip | P shaped rubber seal strip |
| T Shaped Rubber Extrusions | L Shaped Rubber Extrusions | l shaped rubber extrusion |
Rubber Extrusion Material Options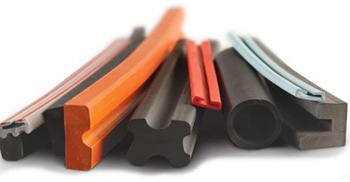 When customer want a rubber extrusions and seals for their application,the designers need to think about a number of factors which are related to the application,like physical property requirements,chemical properties requestment,temperature requirements,used inside or outside,hard or soft and etc.One of the important things considered is material.there are many materials used for rubber extrusion profiles.the commonl rubber material we used for the rubber extrusions as follow:
| | |
| --- | --- |
| Silicone | It is a kind of high-performance elastomer with with excellent high temperature and low temperature resistance.Silicone extruded profiles and silicone tubing can withstand a temperature range from -50 to +240 Degrees Centigrade under normal circumstances,and up to 300C in a short time.The low temperature flexibility of silicone extrusion strip and silicone tubing is the one of the best material compared with any other elastomer. |
| EPDM Rubber | EPDM rubber is a kind of copolymer of ethylene and propylene,which is very versatile.it is one of the most popular for extrusion rubber material,EPDM rubber extrusion sealing strips and EPDM gaskets are well known for for its excellent ozone resistance, sunlight resistance, heat resistance, and excellent weathering properties.the unique color stability and ability to withstand severe weather conditions make solid or sponge EPDM extruded profiles to be a nice choice for outdoor applications. |
| Nitrile Rubber | Nitrile rubber is also named Buna-N,is one of the most widely used elastomer for seals and gaskets.Its performance has excellent corrosion resistance to petroleum-based liquids, acids and alkalis,hydraulic oils,gasoline and ETC.Nitrile extrusion gasket is the polymer of choice for oil and solvent resistant applications and automotive applications. |
| Neoprene | The Neoprene has good physical and mechanical properties,oil resistance,heat resistance,flame resistance,sunlight resistance,ozone resistance,acid and alkali resistance,chemical reagent resistance,and certain flame retardancy.The disadvantage of neoprene rubber strip and extruded neoprene tubing is poor at cold resistance and storage stability.It can withstand 120~150℃ in the short term,while can be at 80~100℃ for a long time.the neoprene extrusion usually is widely used for anti-weathering products. |
Application:
CS Rubber have the ability to provide the one-top solutions for customers in different industries who need rubber extrusion manufacturing services:
Material Handling and Packing Equipments
Agricultural Machines and Equipments
Medical Equipments
Led Lightings and lamps
Solar Energy Equiments
Windows,doors and other Constructions
Furnitures
Transportation and railway
Mechanical and Electrical Equipment
Heating Ventilation and Air Conditioning
Household appliances
Playground Equipment
Sport Goods
Fitness Equipments
Container and other Marine Equipments
Electric Accessory
Sewage Treatment Equipments
Power Equipments
Trucks,Trailers,Tractors,Off-road Vehiches and other Automotives
Machining Equipments
Excavators,tower cranes,mixers and other Heavy Equipments
Aerospace & Aircraft
Sports leisure car and tourist bus
How we make the rubber extrusions for our customers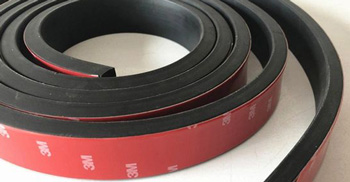 The extrusion seals can be produced in lots of materials like rubber,thermoplastic rubber and silicone rubber. the rubber raw material are forced through a specail shape tooling which are made according the drawing or request under pressure of an extrusion machine or extruder.then we can get the extruded rubber profiles or extruded tubes.When we receive the customer's inquiry drawings, our technicians will analyze the material, hardness and product's sizes and dimensions,then calculate the price and mold cost;After the customer places an order, we first design the mold and make samples according to the product drawings and material properties. If the size of the sample does not meet the drawing or customer requirements, we will modify the mold or process until the quality meets the customer's requirements. After our inspectors approve the product's quality, we will send the samples to our customers for confirmation,After the customer receives the sample and confirms that the product is ok, we can produce mass goods to the customer.Usually,the rubber extrusion strips or silicone rubber profiles are produced in straigh lengths or coils,and then cut into the leghth to meet customers' requirements
Packing and Shipments
Usually,we pack the products with Inner plastic bag,outside carton box,last is the pallet.and then ship them to our customers.Of cause,we also can pack the products according to the customers' requirments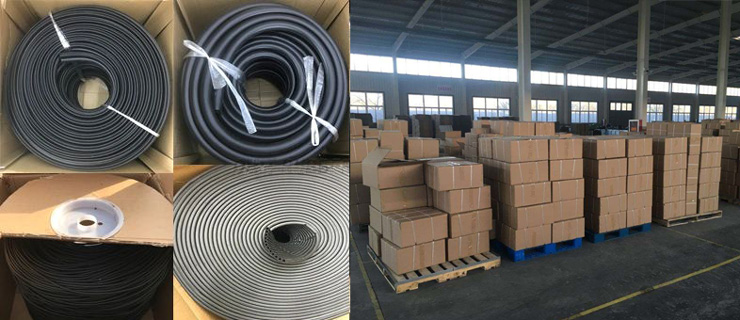 If you are looking for custom rubber extrusion or silicone extrusion services,you are now at the right web,CS Rubber company have more than 15 years rubber producing experiences,the main rubber extrusion products not only rubber extruded parts as above mentioned,but also including sponge rubber extrusions,dense rubber seals,co-extruded rubber profiles,edge trims,PVC door seals,glazing rubber gasket,flocked rubber seal strip,self adhesive rubber extrusions etc.
please feel free to Contact Us or email to your inquiry to sales@csrubber.com